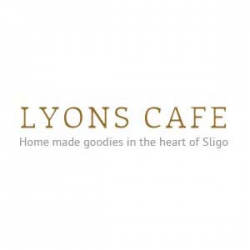 Lyons Cafe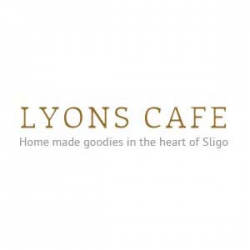 Lyons Café, located at the first floor with all its original charm first opened its doors in 1926. Lyons Café has continued throughout the decades to serve Sligo and in 2002 was taken over by Gary Stafford. Over the past 13 years Gary and his team have established the Café as one of the must visit "Food Destinations" of Sligo building a strong following winning countless awards along the way.
 
Today a visit to the Café and you'll find a wonderful selection of freshly prepared salads, lunches and snacks. An extension to the ground floor to open an artisan French bakery with Christophe Messapot now provides the added benefit of traditional baked pastries and breads to the offering.
 
A well-received first cookbook, a Lyons Café chutney range and a busy event catering services keeps the team busy throughout the year. A follow up cookbook for Christmas 2015 is almost complete both of which can be purchased in store or via the Lyons Café website.
 
Opening Hours:  8:30 -6pm Monday – Saturday
Breakfast: 8:30am
Lunch: 12.30pm